Support Oniri Islands
This is it, Oniri Islands is now released (App Store and Google Play) and the game box is available for sale!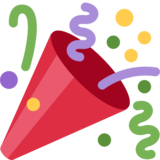 Please help us spread the word about the game and reach as many people as possible
What you can do to support Oniri
If possible, please buy the ONIRI ISLANDS game box. You can buy the box on our website: www.oniri-game.com/buy
On the App Store or Google play
It is really important for us to get ratings and reviews: it will enhance the popularity of the game and help people find us more easily on the stores.
On social network
Share and like the launch announcement on Facebook: link
Share the news on Facebook group you are following and who might be interested by the game
RT and like the launch announcement on Twitter: link
Share and like the launch announcement on Instagram: link
Write a post about Oniri on your favourite social network!
If you want to talk about Oniri, feel free to share images and videos from our presskit
Talk about Oniri
Who can you talk to about Oniri?
Your family
Your friends
Teachers
Your local library or media library
Your local sociocultural coordinator
Your local game retailer
Your local gaming bar
Your favourite Youtuber
You can discuss it directly with them or tag them on our Facebook, Twitter, Instagram posts or put us in touch by email.
Any support is welcome and will be very helpful. If you have any questions, you can contact us via Messenger, Discord or email.
Thank you so much for your support, The Oniri Team